"He will be successful who directs his actions according to the spirit of the time. He whose actions do not accord with the time will not be successful"
Niccolo Machiavelli - The Prince
If we could just marinate on this quote by Italian author, playwright and diplomat Niccolo Machiavelli. His book "The Prince" was and still is a very relevant book on power and politics. His approach was one based on pragmatism and realism and avoided the intellectual idealism of the Scottish Enlightenment thinkers such as Locke and Hume. His message was that people are driven by an end and do whatever it takes to get to power and hang on to it. Success in this case can be regarded as being similar to power.
In the Kenyan situation, it is clear that the above quote is proving very relevant and useful. The recent arrest of former Industrialisation minister Henry Kosgey is the prime example. The aforementioned minister still stuck to his ways of blatant theft and disregard for procedure as minister of Industrialisation. He did this as if he was still in the Nyayo era of information assymetry that led to government looting on a massive scale, not realising that the information assymetry has been dramatically reduced through a new media, a brave and aggressive media at that. He failed to take heed to to the "time" and could pay for it.
What this means for 2011 and beyond for any Kenyan manager, politician and most importantly, aspiring businessman is simple. Take heed to the time, at a time when the KACC has very large and sharp teeth, the judicial process urged on the the ICC case is being reformed and the media is aggressive and cunning in its reporting, theft may not cut it anymore like before.
The success standards of the new "time" will be based on shrewdness, skill and business guile. This is the new dispensation for 2011 and beyond.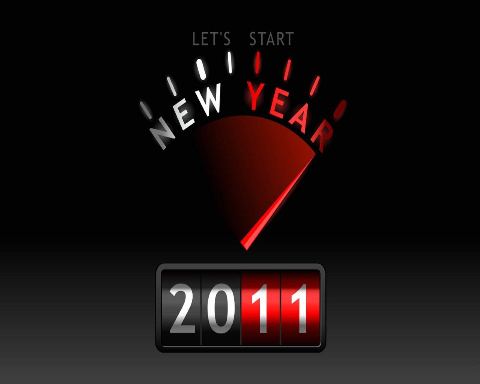 Thanks to mobigyaan.com
Other Random observations;
Is Safaricoms share price undervalued or overvalued, financial analysis approves of the latter, but business analysis agrees with the former. A company that comes up with new ideas on a constant basis and accounts for 95% of all internet subscriptions. Could it be that the market has not accounted for the "goodwill" and "intellectual assets" that Safaricom possesses?.
If Uhuru Kenyatta and William Ruto are summoned by the ICC and have their assets frozen, what will the impact be on property prices and the NSE if any?.
Is KCPE a useless exam? I reckon it is. The Kenyan education system is generating droves of graduates and workers who cannot express themselves verbally, have a culture of submission and cowardice to their superiors and lack "thinking skills". Any other blogger would have finished that sentence with "critical thinking skills". However, if you are thinking you have to be critical.
Could the above point also lead to the income differentials in the job market as only outliers do well in the job market, with the average university graduate not being able to command a decent salary?.
Are we going to see a correction in the property market this year or next year? Rental prices are already plateauing.
Are the 2929 and 6969 lotteries legal or even "right". Wouldn't any participant in a lottery like to know how exactly the numbers are generated and thus be able to calculate his odds of winning?. I know I would, how exactly do these lotteries work.
Happy reading and happy new year. I look forward to sharing these insights with the world and wish you all the best for the new year.
FCK